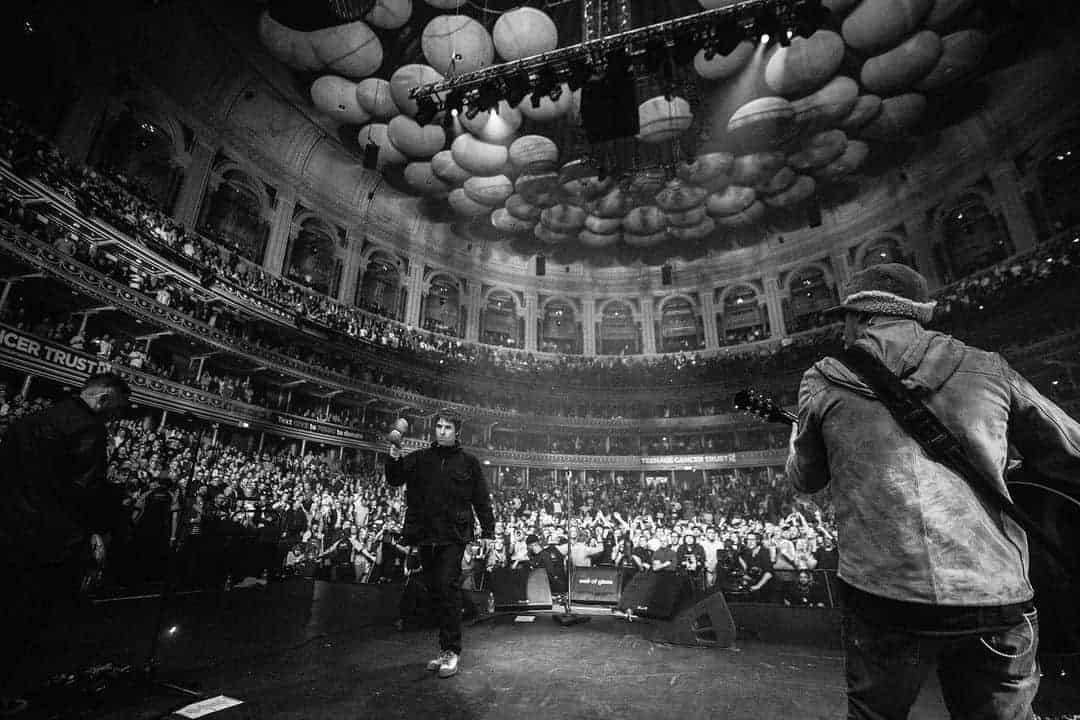 Mantan vokalis salah satu band Inggris terbesar sepanjang masa, Liam Gallagher adalah seseorang yang ternyata membutuhkan pengenalan. Hampir satu dekade setelah tidak adanya band Oasis, rekaman solo debut Gallagher 'As You Were' dirilis pada 2017, mengesankan penggemar lama dan pendengar baru.
Belum lama ini Liam berkolaborasi bersama dengan Dave Grohl dalam single lagu terbarunya yang berjudul Everything's Electric yang mereka tulis bersama. Dalam lagu tersebut terdengar ada buzz digital untuk gitar glam; kecerahan pada vokal latar "woo-ooh-ooh" yang mendorong kita keluar dari paduan suara yang lapang. Sementara itu Liam memecahkan nada atas yang menyenangkan. Pada kalimat yang ditulisnya "Under the red sun," dia berharap kami, bahkan setelah semua yang kami lalui, "Everything's Electric". Kita dengar saja langsung lagunya pada Youtube video di bawah ini.
Didorong oleh hentakan gitar dan penuh dengan ciri khas Gallagher, 'Everything's Electric' (co-written with Dave Grohl, of all people, who also provided drums on the track), mengingatkan kita pada beberapa trek album Oasis pada masanya.
Aransemen yang cukup sederhana yang dibawakan dengan ciri khasnya, lagu ini juga dapat membangkitkan semangat dan bisa menjadi pilihan lagu yang kamu simpan. Tak dapat disangkal bahwa suara Gallagher dengan vokalnya sangat berkarakter dan lagu ini dapat membuat kamu bernostalgia di era 90-an hingga 2000-an, di masa dia menjadi vokalis grup band Oasis.
Saat ini ia pun sangat sedang produktif untuk menciptakan dan mengeluarkan single-single solo barunya dan untuk Anda yang ingin mengetahui jadwal konser live-nya, bisa langsung cek di Instagram untuk info selengkapnya. Belum lama ini pun Liam Gallagher juga baru saja merilis single barunya lagi dengan jeda yang relatif tidak lama pasca video musik Everything Electric diunggah di Youtube yang berjudul C'mon You Know. 
Legend!