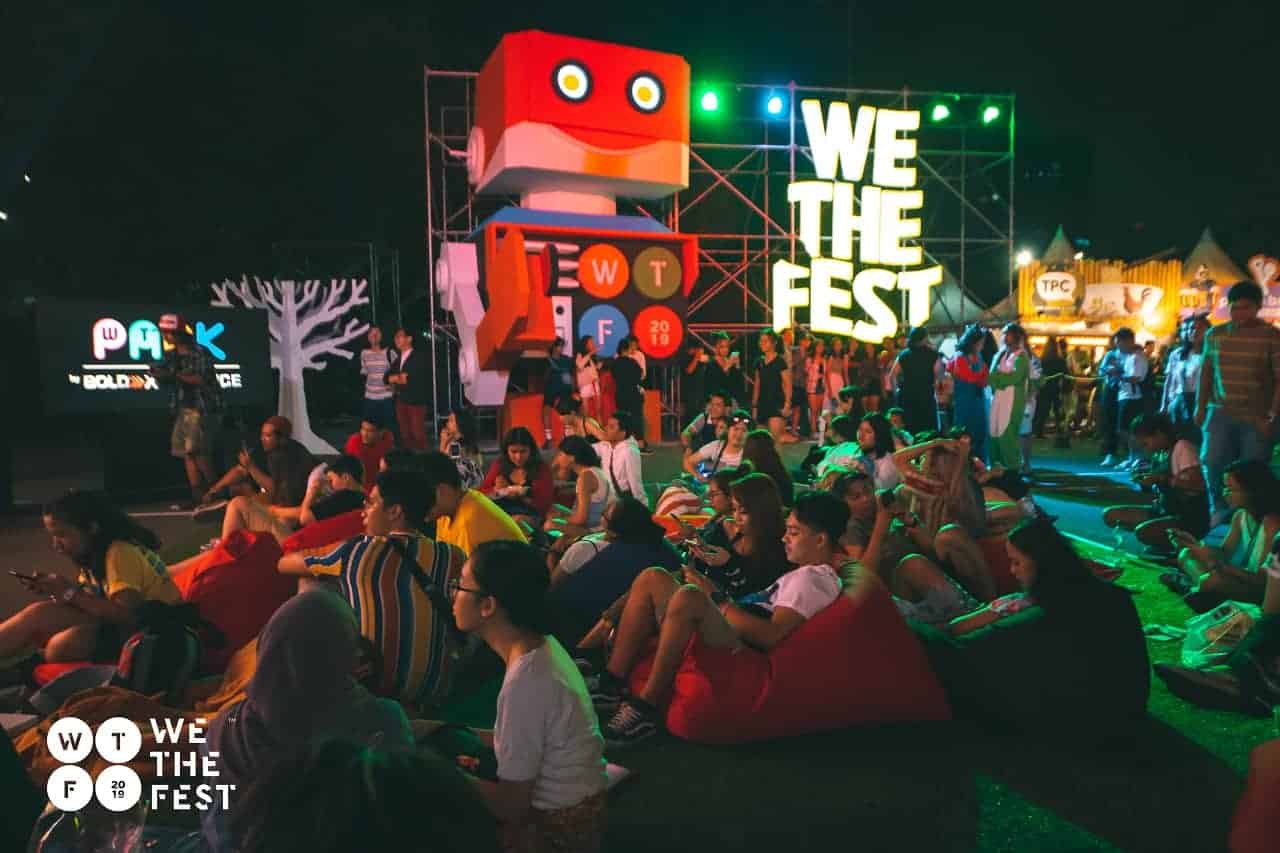 Mulai Senin (13/01), penjualan tiket terusan 3 hari atau 3-Day Pass We The Fest 2020 sudah dibuka. Festival tahunan yang memasuki edisi ke tujuh-nya ini akan digelar pada 14, 15 & 16 Agustus 2020 mendatang.
Terdapat dua kategori tiket, General Admission (GA) dan Very Important Banana (VIB). Tiket GA 3-Day Pass terbagi menjadi dua tier yaitu GA-Early Entry yang mengharuskan pembelinya shadir di venue sebelum jam 4 sore dengan harga mulai dari Rp1,200,000 (GA-Early Entry 1), dan tiket tier GA-Presale dengan harga mulai dari Rp1,240,000 (GA-Presale 1) dan memperbolehkan pembelinya untuk datang jam berapa pun.

Picture Source: We The Fest
Untuk pengalaman menonton festival yang lebih nyaman, We The Fest 2020 juga menyediakan tiket VIB 3-Day Pass yang dimulai dari harga Rp3,000,000 (Presale 1). Sederet fasilitas menarik bisa dinikmati para pemegang tiket VIB seperti pintu masuk khusus ke dalam venue, antrian khusus saat menukarkan tiket, akses ke VIB Lounge, akses ke VIB toilet, akses ke VIB bar, serta akses ke VIB Viewing Area yang terdapat di depan panggung.

Picture Source: We The Fest
Tersedia juga Group Package seharga Rp7,800,000 untuk 6 tiket 3-Day Pass berkategori GA. Harga-harga di atas belum termasuk pajak sebesar 25 persen. Semua kategori tiket We The Fest 2020 bisa dibeli di wethefest.com.
Top Photo Credit: We The Fest 2019 by Muthiarys
Instagram: @we.the.fest
Twitter: @WeTheFest
Facebook: wethefest