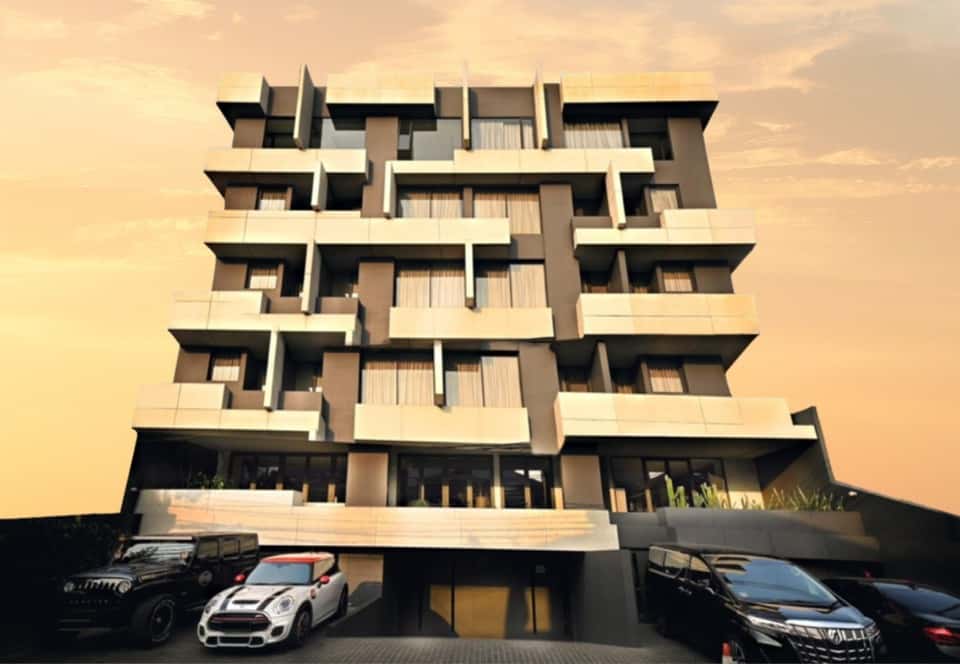 Nostoi is a title of Greek literature telling the story of the heroes who returning home after the Trojan war. The word "Nostoi" itself comes from Nostos (νόστος), which means "homecoming" or "going home".
With the name Nostoi, this guest house can be a place that embodies the feeling of returning home. At the end of the day, no one can beat the feeling of returning from our own battle to what we call home. Nostoi Living has a mission to provides sanctuary for those who seek comfort in their personal space.

Photo Credit: www.nostoiliving.com
Located in the heart of bustling Jakarta, NOSTOI is located not far from malls, offices, restaurants and public transportation. You only need to walk 1 km to Setiabudi MRT Station (Chase Plaza entrance), 850 meters to Jakarta's World Trade Center, 5 minutes drive to Siloam Hospital, and 8 minutes drive to Lotte Shopping Avenue.
Unlike most hotel rooms, Nostoi Living offers suites with different concepts, giving you a new experience. You can also enjoy stunning city view while relaxing in your room. With a Japanese-inspired design, suites at this place offer warmth and comfort. Nostoi Living provides five types of suites, Modoru Suite, Modoru+ Suite, Tomoni Suite, Okaeri Suite, and Kitaku Suite. Rates offered start from Rp 1 million per night.

Photo Credit: www.nostoiliving.com
Modoru Suite has 20 m² area equipped with a Queen size bed. The Tomoni Suite has an area of 30 m² with twin beds. While the 27m² Okaeri Suite is equipped with a Queen size bed, as well as a work desk and kitchen with cooking stoves inside.
While Kitaku Suite has 45 m² area comes with a different concept, giving you a fresh luxury experience. This suite is equipped with 1 Single bed and 1 King bed, making it suitable for families who want to stay. Inside there is also a refrigerator, kitchen and lounge area.
Whatever the type, all suites at Nostoi Living are equipped with air conditioning, free WiFi, 43-inch Smart TV with local and international channels, minibar, daily room service, and basic amenities such as a private bathroom with towel, shampoo and soap.
Top Photo Credit: www.nostoiliving.com