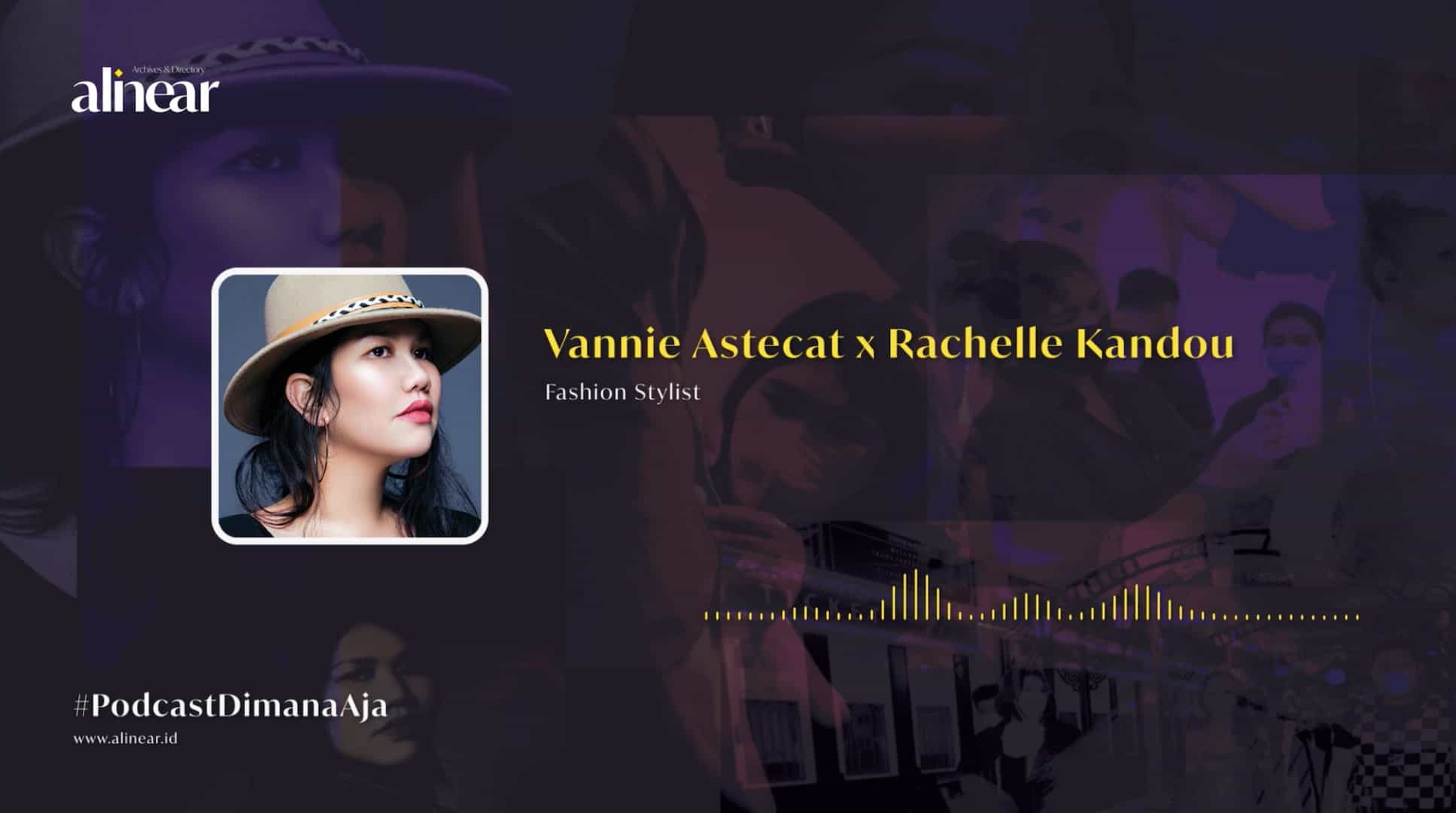 Celebrity stylist is a familiar term today. It can be said that this profession is unique and also has its challenges that are certainly not easy, you know. Like the experience recounted by Vannie Astecat, one of Indonesia's senior fashion and celebrity stylists who shared her story about how she got involved in the Indonesian fashion industry and specifically became a personal celebrity stylist for top Indonesian artists, such as Bunga Citra Lestari, Raisa, Rossa, Cinta Laura, Wulan Guritno, and many other well-known artists who she polished with her beautiful work through elegant, trendy, and stylish clothing styles.
"From a young age, I have been interested in the world of fashion. When I was in junior high school, I already knew I am going to take a fashion major in college. Finally, when it was time for college, I decided to choose fashion business at La Salle College. My origins in the fashion world began in 2004. At that time I saw a column, 'Stylist of The Month', in Cosmo Girl magazine. At first, I tried it for fun, who knows I might get a call to work as a contributor. Then I started sending stories, fashion styling concepts, mood boards, and more to them. Then I got a call from them! Since then, I thought, it's really fun to be a fashion stylist. Based on my experience with Cosmo Girl, I got an offer from one of the commercial directors in 2006 that needed someone who handled the wardrobe section as a fashion stylist for an advertisement. His offer is my first project to collaborate with the Indonesian entertainment world. When working on the first project, his talent was Dewi Dewi who was under Ahmad Dhani's label. By seeing the results of my work, he was satisfied and recommended me to his friends to work on other projects. The next project was in collaboration with Mulan Jameela, who at that time was very popular. Departing from the three names (Cosmo Girl, Dewi Dewi, and Mulan Jameela) this finally opened my path to a career in the celebrity stylist industry until today."
The woman who also own clothing line business named, Mynonss, shared other stories with Alinear Indonesia, starting from the first celebrity she worked with Nindy Ayunda, to Bunga Citra Lestari (BCL). However, it can be said that BCL is one of the longest working clients with whom she has worked so far. Talking about the challenges in their industry, the woman who admires Alexander Mcqueen and Gwen Stephanie, told, "The biggest challenge in this industry is time. In this industry, all systems are like Lara Jonggrang, which means we are required to be able to complete projects in a short time according to client requests in a tight time. I have to be able to align my time with the designer's time and the artist's (client's) time, which are both full and subject to change at any time. While we are being rushed for time and deadlines."
According to her, several things must be done for beginners who want to start a career in this industry. First, it must be on time. She admits that she is used to being an hour earlier at the location before a meeting with a client starts. Because she is the type of person who chooses to come earlier even before client and meeting not yet time to start. Second, you must be good at placing yourself as a worker. According to her, we should be able to read people's characters. For example, we cannot apply our daily jokes to all our clients. Because not all clients can accept this kind of joke. Still, professionalism must be maintained. Third, communication must be really clear and smooth between clients and colleagues. Because to collaborate and produce something good, must have two-way communication to get maximum results. For more details of Alinear Indonesia's interview with Vannie Astecat, you can listen to #PodcastDiManaAja full version on Alinear Indonesia link below. Don't forget to Like, Share, and Subscribe. Enjoy!
Tags