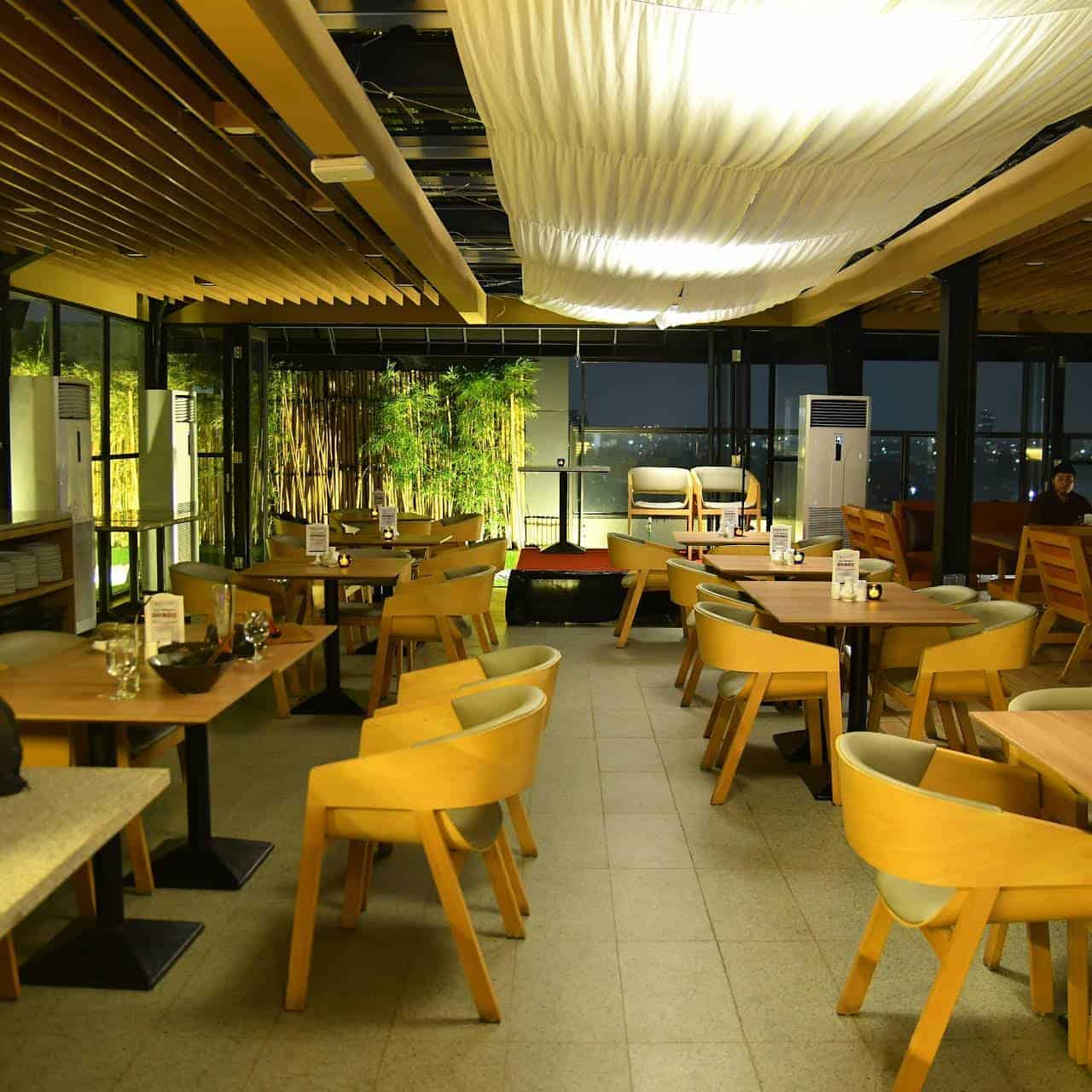 Satu lagi, pilihan bar yang ideal dikunjungi sepulang kerja, Rooftop Bar Kuretake. Di sini, Anda dapat bersantai ditemani minuman dan makanan favorit Anda sambil menikmati pemandangan di sekitaran Kemang dari ketinggian. Buka sampai pukul 12 malam, itu berarti Anda memiliki beberapa jam bersantai setelah pulang kerja sebelum kembali ke rumah. Untuk menemani momen hangout Anda, Rooftop Bar Kuretake menawarkan minuman beralkohol maupun non-alkohol, seperti koktail, mocktail dan decaffeinated tea.
photo source: https://www.zomato.com/jakarta
Rooftop bar yang berada di Hotel Kuretakeso Kemang ini juga menyajikan hidangan autentik Jepang yang begitu memanjakan lidah. Di sini, Anda wajib memesan beberapa menu pembuka yang menjadi favorit banyak pengunjung, seperti Australia Wagyu Tataki, Salmon & Chips, dan Edamame Aglio Olio with Karasumi.
photo source: https://www.zomato.com/jakarta
Selanjutnya, Anda bisa mencicipi kelezatan 4 Kinds of Sashimi Moriawase, Ishiyaki Ontama Gyutan Don, Stewed Pork Belly with Beer atau Jawa Style Mie Goreng sebagai menu utama penghilang rasa lapar selepas kerja. Jangan lewatkan juga untuk menikmati Earl Grey Flavored Crème Brulee yang rasa manisnya pas dipadukan dengan apapun jenis minuman pilihan Anda.
Top photo source: https://www.zomato.com/jakarta
Tags