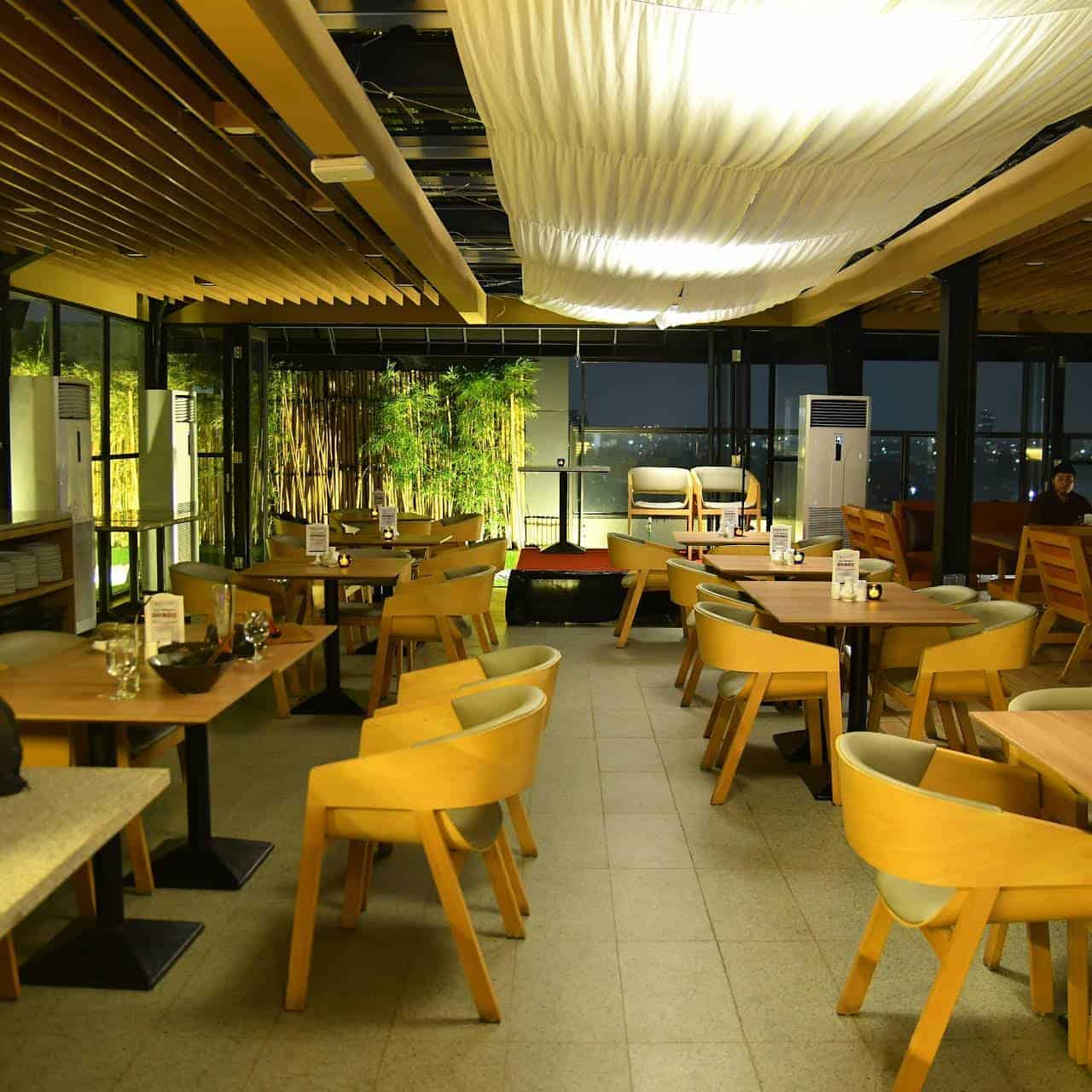 Another perfect spot to be visited right after work, Rooftop Bar Kuretake. Here, you can have absolute me-time while sipping your favorite drinks and enjoying mesmerizing view from above the rooftop. Open until 12pm, it means you have a few hours of relaxation after work before heading home. Make your me-time or meet-up time with friends more memorable with their alcohol and non-alcohol drinks such as cocktails, mocktails, and decaffeinated tea.
photo source: https://www.zomato.com/jakarta
Located at rooftop of Hotel Kuretakeso Kemang Jakarta, this one also serves authentic, mouth-watering Japanese dishes to spoil your taste buds such as Australia Wagyu Tataki, Salmon & Chips, and Edamame Aglio Olio with Karasumi.
photo source: https://www.zomato.com/jakarta
As the main course, you should not miss the deliciousness of 4 Kinds of Sashimi Moriawase, Ishiyaki Ontama Gyutan Don, Stewed Pork Belly with Beer or Javanese Style Fried Noodle. Do not miss the one and only Earl Grey Flavored Crème Brulee as perfect dessert to company your drink selections.
Top photo source: https://www.zomato.com/jakarta
Tags