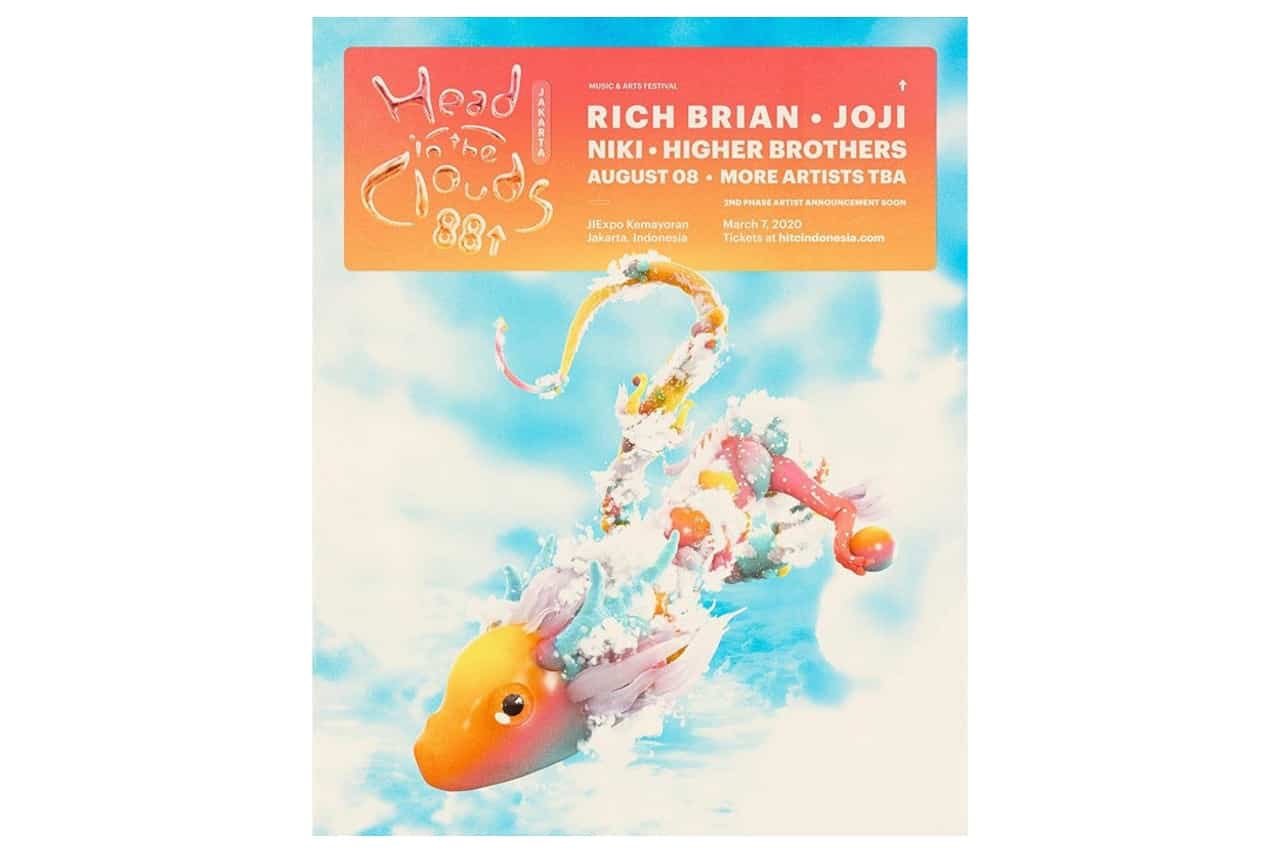 Label rekaman asal Amerika Serikat 88rising bakal menggelar festival musik dan seni bertajuk Head in the Clouds Indonesia pada 7 Maret 2020, di JIExpo Kemayoran, Jakarta Pusat. Head in the Clouds sendiri merupakan proyek kolektif dari musisi yang berada di bawah naungan 88rising.
Kabar gembira ini diumumkan langsung di akun Instagram @88rising, pada bulan November lalu. "88Family mengumumkan Head in the Clouds Indonesia Maret 2020. Tiket dijual Kamis (28/11) pukul 11.00 waktu Jakarta. Artis fase kedua akan diumumkan segera," demikian caption yang tertera di unggahan tersebut.
Untuk fase pertama, label yang didirikan pada tahun 2015 itu mengumumkan sejumlah musisinya yang bakal tampil menghibur penggemarnya di Indonesia, antara lain Rich Brian, Joji, Niki, Higher Brothers, dan August 08. Sementara musisi yang akan tampil di fase kedua hingga kini belum diumumkan.
Tiket yang tersisa saat ini hanya tinggal VIP Ticket seharga Rp 3.488 ribu, yang sudah termasuk kaos ukuran L. Tiket Head in the Clouds dapat dibeli di www.blibli.com.
Top Picture Source: Instagram @88rising