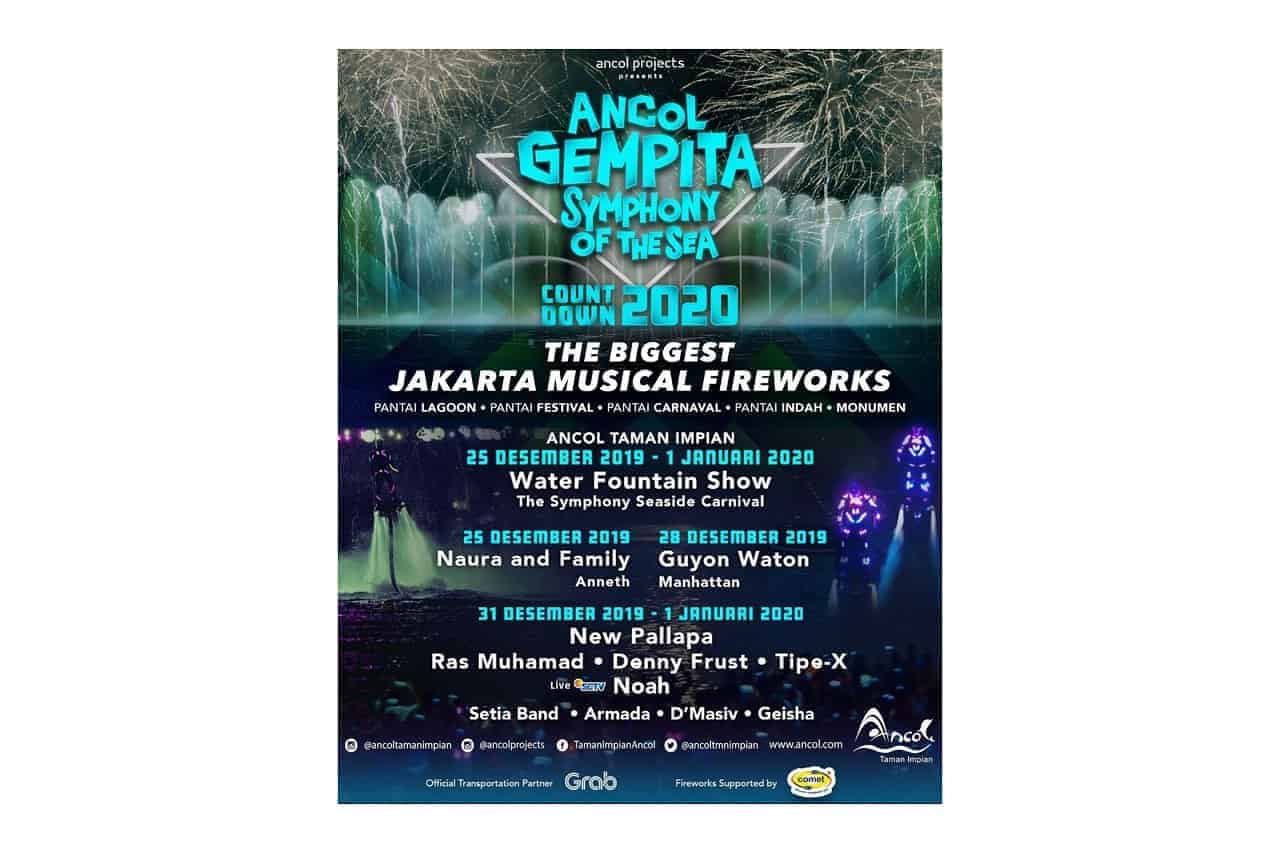 Menyambut libur Natal 2019 dan tahun baru 2020, Ancol Taman Impian menghadirkan serangkaian acara yang sangat menarik bertajuk Ancol Gempita Symphony of the Sea yang sudah dimulai sejak tanggal 25 Desember 2019 hingga 1 Januari 2020 untuk menghibur para pengunjung. Hiburan yang disuguhkan mulai dari Water Dancing dan Flyboard Show, Street Dance, hingga Seaside Carnival.
Selain itu, pada 28 Desember 2019 di Floating Stage Pantai Festival, para penggemar musik dangdut akan dihibur Guyon Waton dan New Pallapa pada 31 Desember 2019. Sementara itu, pada tanggal 31 Desember 2019, Ras Muhamad & Denny Frust akan meramaikan area Pantai Lagoon, serta Tipe-X yang akan tampil pada 1 Januari 2020.
Dan yang paling dinanti-nanti, The Biggest Jakarta Musical Fireworks di malam pergantian tahun 2020 akan menyuguhkan pertunjukan warna-warni kembang api selama 10 menit diiringi penampilan dari artis dan musisi papan atas Indonesia seperti NOAH, Armada, Geisha, D'Masiv, Setia Band dan masih banyak lagi. Selamat liburan!
Top Image by: Instagram @ancoltamanimpian
Tags