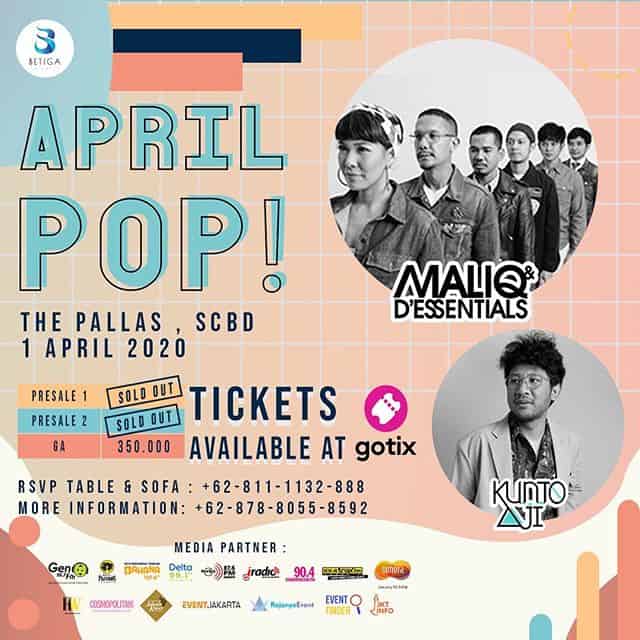 Calling for those who coincidentally missed Mantra Mantra Live++ concert of Kunto Aji last December. AprilPop! will bring Kunto Aji and Maliq & D'Essentials to The Pallas SCBD to celebrate April Mop with you guys.
Both, Kunto Aji and Maliq & D'Essentials known to win awards at Indonesian Music Awards (AMI Awards). Kunto Aji won for the Best Album for "Mantra" and best Solo Male Artist his single "Topik Semalam" while Maliq & D'Essentials won three awards for Best Jazz Album "Free Your Mind (2018)", Duo/Best Urban Group for "Setapak Sriwedari (2014)", and Best Urban Production Work for "Aurora (2015)".
There is no reason to miss their great performances, right? For information on availability tickets and latest news can be seen here or directly purchase your tickets on Gotix with regular price Rp350.000. Book your ticket now and sing out loud with Kunto Aji and Maliq & D'Essentials!