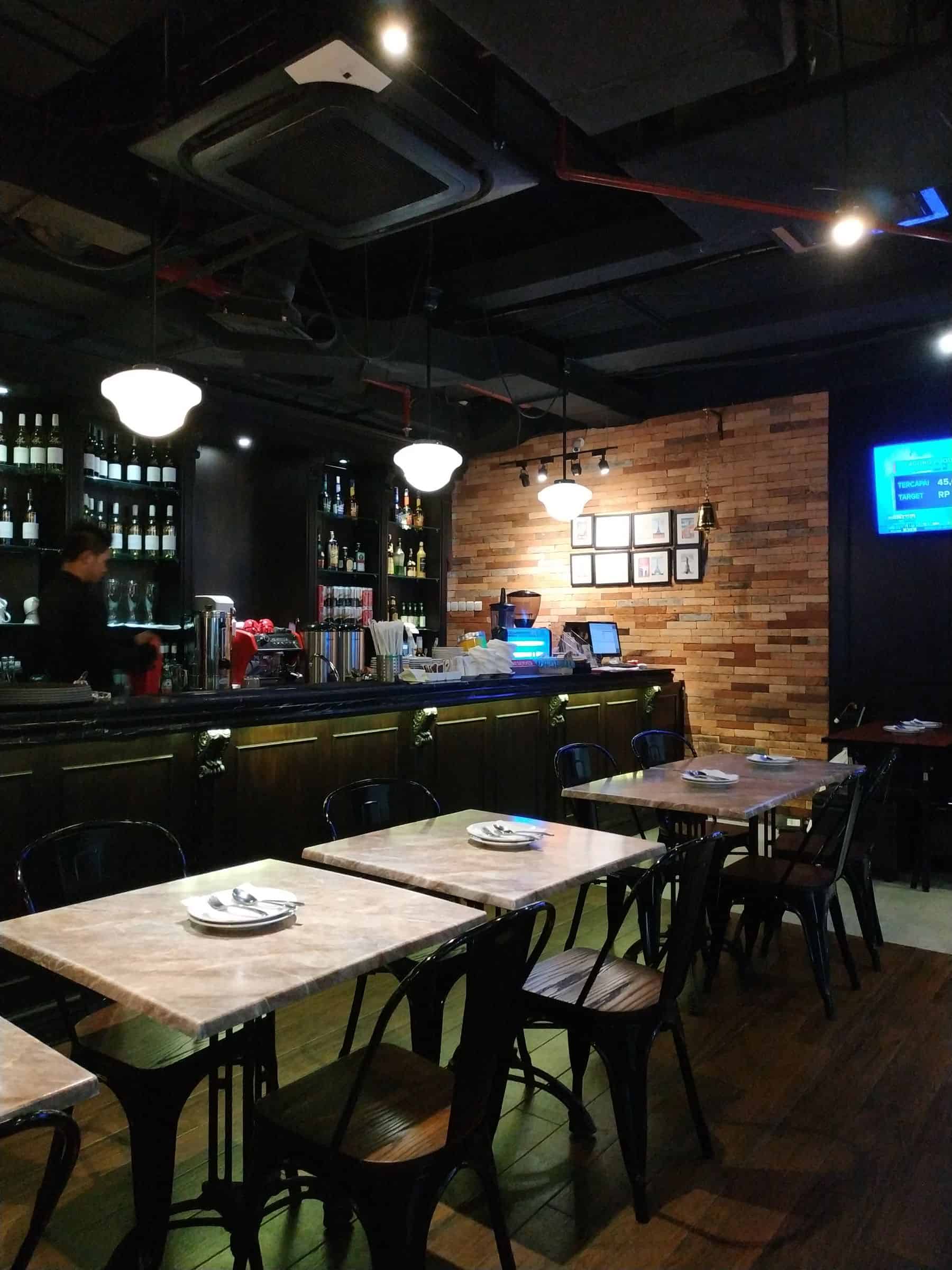 It said to be a hidden gem because this restaurant located on the ground floor of Lippo Kuningan Building, next to Setiabudi One. Pokenbir is a haven for pork enthusiasts specifically employees around Setiabudi to unwind after work, enjoying cold beers, and their best-selling dish, Pokenbir Mix Platter.
photo source: https://www.zomato.com/priscillialiem
Pokenbir Mix Platter itself is a dish consists of variety pork dishes, fried and grilled, such as The Pork Belly, Caramelized & Butter Miso Grilled Pork, Buta Satay and French Fries. Although Pokenbir dominated by pork, there are also non-pork dishes made of chicken, lamb, seafood such as Lamb RW, Salmon and Mushroom Soup, Red Bean Soup and Spicy Chicken Wings.
photo source: https://www.zomato.com/naomimik
Other pork dishes you need to try is Mixed Rice with Pork for Rp95.000. Six-hour slow-roasted pork gives you caramelize skin with perfect sweet and savoury flavours. Or you can also taste Indonesia Big Pork Rice for 4 people with large portion of variety pork dishes from all over Indonesia such as pork with sambal matah (Bali) and crunchy pork belly stripes which is crispy, sweet, and savoury.
photo source: https://www.zomato.com/users/maria-mirasari-4651571
As perfect companion of your favourite pork dishes, do not forget to taste Pokenbir Flavored Beer (Lychee or Mango), Pale Ale or Virgin Mojitos. Last but not least, give yourself a sweet little reward after long hectic day with these mouth-watering desserts such as Coconut Panna Cotta served with caramel sauce, Mung Bean Coconut Ice or Crème Brulee.
Top photo source: https://www.zomato.com/jakarta/pokenbir-setiabudi/photos