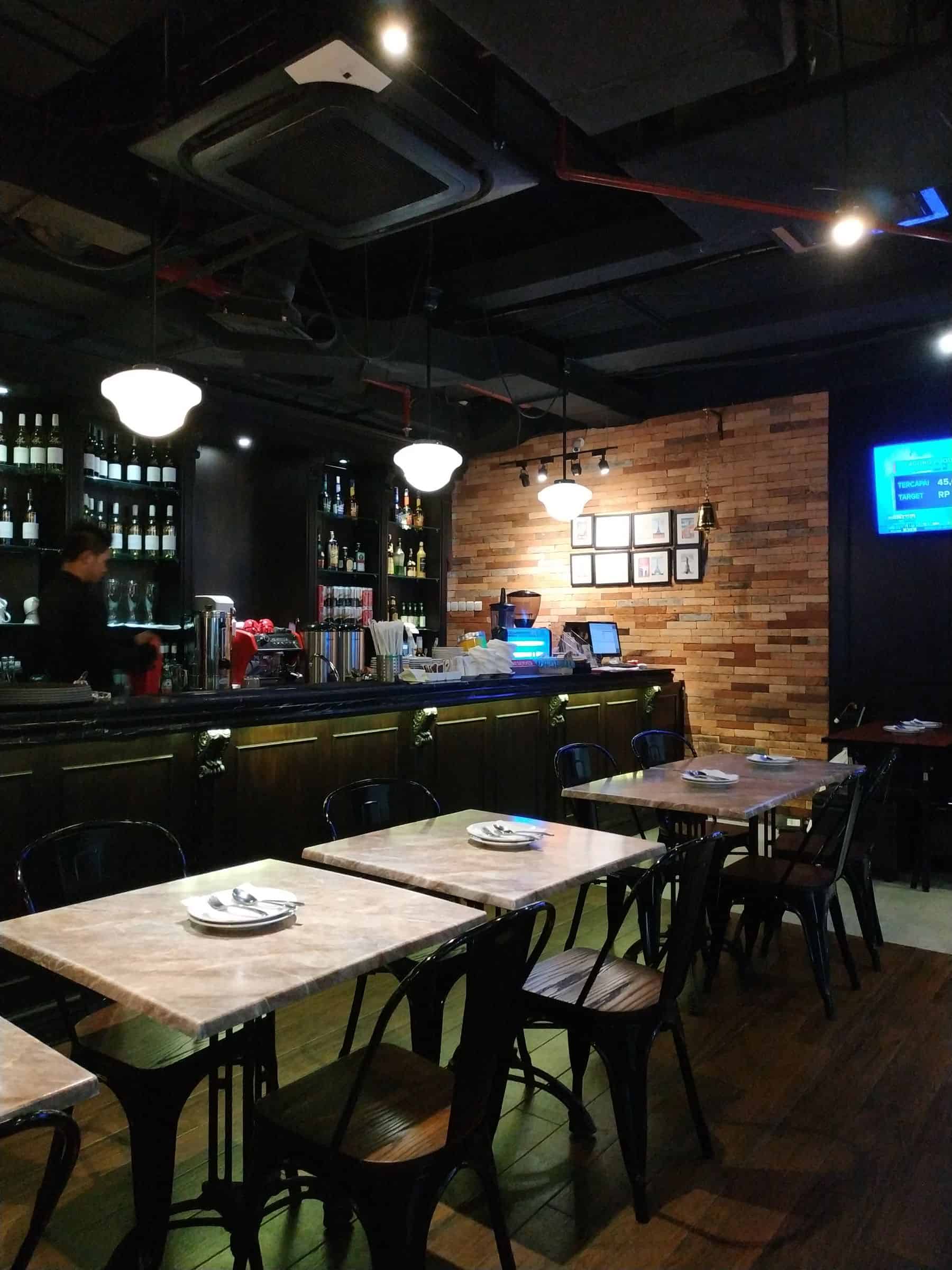 Dikatakan hidden gem karena restoran mungil ini terletak di lantai dasar Gedung Lippo Kuningan, yang bersebelahan dengan Setiabudi One. Pokenbir menjadi tempat favorit banyak pekerja di sekitaran Setiabudi untuk melepas penat usai bekerja sambil menikmati bir dingin dan sajian paling laris di sini, Pokenbir Mix Platter.
Pokenbir Mix Platter sendiri merupakan hidangan yang berisi beragam olahan daging babi baik digoreng maupun panggang, seperti The Pork Belly, Caramelized & Butter Miso Grilled Pork, Buta Satay with French Fries.
photo source: https://www.zomato.com/priscillialiem
Meski hidangan Pokenbir didominasi daging babi, ada pula hidangan yang menggunakan daging ayam, kambing, dan seafood seperti Kambing RW, Salmon dan Mushroom Soup, red Bean Soup dan Spicy Chicken Wings.
photo source: https://www.zomato.com/naomimik

Menu daging babi lain yang wajib dicicipi adalah Nasi Campur Babi Putar seharga Rp95.000. Daging babi yang dimasak selama enam jam menghasilkan kenikmatan yang sempurna. Proses pengolahannya menghasilkan sentuhan rasa karamel dengan cita rasa manis dan gurih.
photo source: https://www.zomato.com/users/maria-mirasari-4651571
Atau Indonesa Big Pork Rice yang bisa dinikmati hingga empat orang sekaligus. Sesuai dengan namanya, porsi yang besar ini terdiri dari berbagai macam olahan daging babi dari seluruh Indonesia, seperti daging babi dengan sambal matah (Bali) dan crunchy pork belly stripes yang renyah, manis, dan juga gurih.
Untuk menemani sajian daging babi favorit Anda, jangan lupa memesan Pokenbir Flavoured Beer (leci atau manga), Pale Ale atau Virgin Mojitos. And finally, give yourself a sweet little reward after long hectic day with these mouth-watering desserts such as Coconut Panna Cotta served with caramel sauce, Mung Bean Coconut Ice or Crème Brulee.
Top photo source: https://www.zomato.com/jakarta/pokenbir-setiabudi/photos