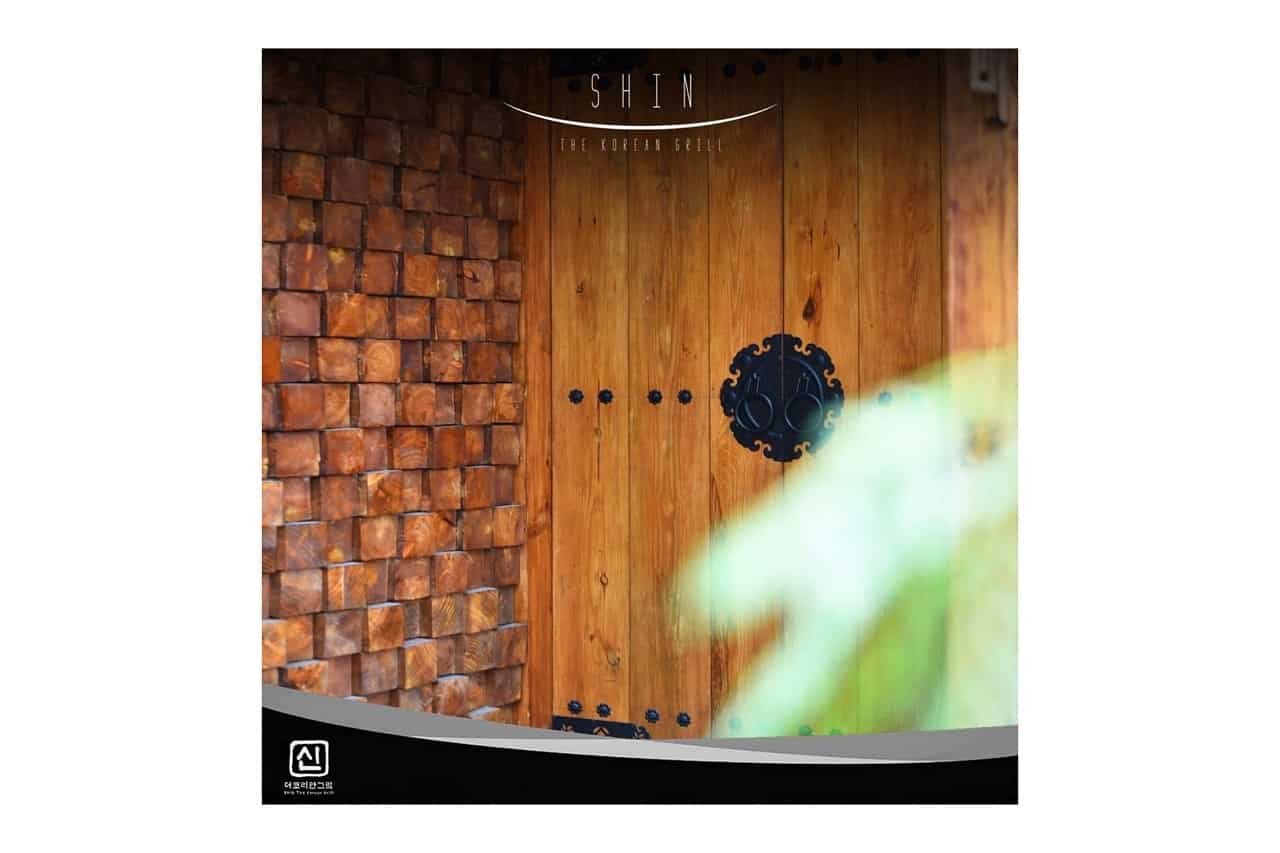 Anda ingin menjajal makanan Korea fusion yang ramah muslim? Kalau begitu Anda harus berkunjung ke restoran satu ini, Shin The Korean Grill. Restoran yang bisa Anda temukan di Jalan Gunawarman Nomor 65, Jakarta Selatan ini mulai meramaikan destinasi kuliner di Jakarta sejak November 2019 lalu.
Tiba di Shin the Korean Grill, Anda akan disambut oleh nuansa rumah beraksen Korea. Nampak pintu-pintu kayu dan hiasan khas Korea menghiasai restoran Korea baru di Jakarta ini. Di sisi kanan sebelah meja resepsionis, terdapat area duduk untuk pengunjung waiting list. Di atas area tersebut, terdapat tulisan "Shin". Shin sendiri dalam bahasa Korea berarti dedikasi. Selain merupakan kata dari bahasa Korea, Shin juga merupakan nama sang Executive Chef sekaligus pemilik restoran, David Shin.
Semua makanan di restoran berkonsep Korean fusion ini diolah dengan proses dan bahan-bahan halal. Bahkan semua dipping sauce-nya pun dibuat sendiri guna memastikan kehalalannya. Shin the Korean Grill semakin ramah muslim dengan turut menyediakan musola di dalamnya. Untuk kapasitas, restoran ini dapat menampung hingga 50 pengunjung.
Layaknya Korean fusion, Restoran Korea di Jakarta Selatan ini memadukan cita rasa khas Korea dengan cita rasa Meksiko, Italia, dan Perancis. Salah satunya adalah Korean Beef Ravioli. Hidangan ini menggunakan pasta buatan sendiri dan berisi daging sapi yang sudah lebih dulu dibumbui menggunakan saus khas Shin. Kombinasi ini menciptakan rasa Korea yang kental di setiap potongan ravioli.

Photo Credit: Instagram @shinjakarta
Selain Korean Beef Ravioli, ada juga lima menu pasta Korean fusion lainnya yang menarik untuk dicicipi, seperti Oriental Basil Pesto Fettucini, Oriental Vongole, Bulgogi Penne, Spicy Spaghetti Bolognese, dan Black Bean Tagliatelle. Soal harga, Shin the Korean Grill membanderol hidangannya mulai dari Rp 165.000 untuk hidangan Korean Grill.
Photo Credit: Instagram @shinjakarta
Tags