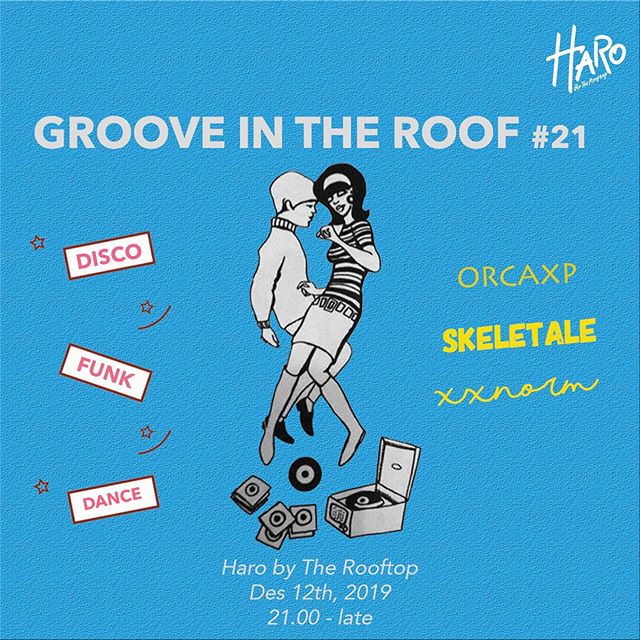 Reintroduce with a new name, HARO by The Rooftop, this bar also known as haven where independent musicians are able to congregate and get vibing. Previously known as Mondo by The Rooftop which was founded by Shunsuke Izumimoto and Tomoko Nishikawa, right after them returned to their country, this bar was taken by local partner and changed its name as HARO by The Rooftop.

photo source: https://www.instagram.com/poto_pot/

You can feel the excitement almost every single night at this bar which located at 4th floor of ROSSI Musik Fatmawati. Even they changed the name, they has the exact same ambience with the old one where DJs, bands, creative communities and their enthusiasts enjoy spending the night together.
photo source: https://www.instagram.com/poto_pot/
Groove in The Roof which has reached volume 21 since they rebranding is proof that HARO by The Rooftop successfully keep the ambience, the quality to indulge disco, funk, and dance music enthusiasts. Do not miss upcoming exciting event for New Year's Eve at HARO by The Rooftop by simply click here.
Top photo source: https://www.instagram.com/haro_jkt/?hl=en