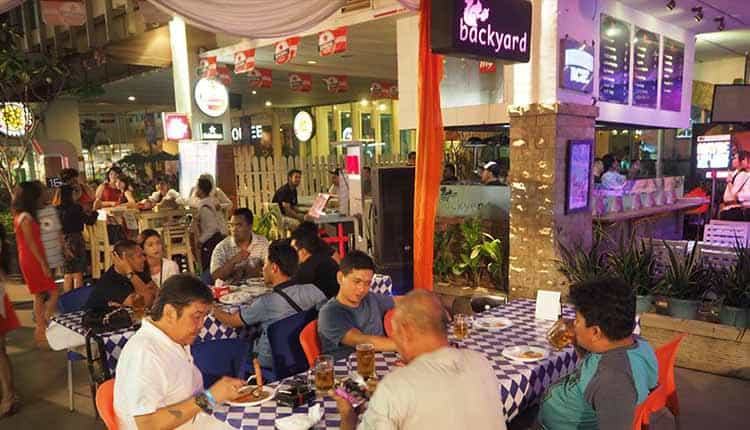 Located at the ground floor of TerasKota, Jl. Pahlawan Seribu, Serpong, Tangerang, Backyard is one of the ideal choice for me-time as well as hang out on weekends with friends in Serpong. It simply because, while you are sipping your favourite cold beers, you can also watch sports or live band performances.
Backyard offering affordable prices of drinks such as Bintang for Rp42.000 or San Miguel Negra for Rp60.000 (draft beer which stored in containers and served in a glass with full pressure gas). You can also enjoy other liquors and shots at affordable prices start from Rp55.000 per glass such as Jagermeister, whiskey, tequila, vodka and orange vodka.
If you come with whole squad, you should order pitcher Bintang, Carlsberg or Heineken starts from Rp200.000 per pitcher. Backyard also offering companion for your selection drinks such as Fish and Chips, Grilled Salmon, Tuna Sandwich, Lamb Chop, Chicken Cordon Bleu or Beef & Egg Salad.
Top photo source: https://serpongku.com/
Tags