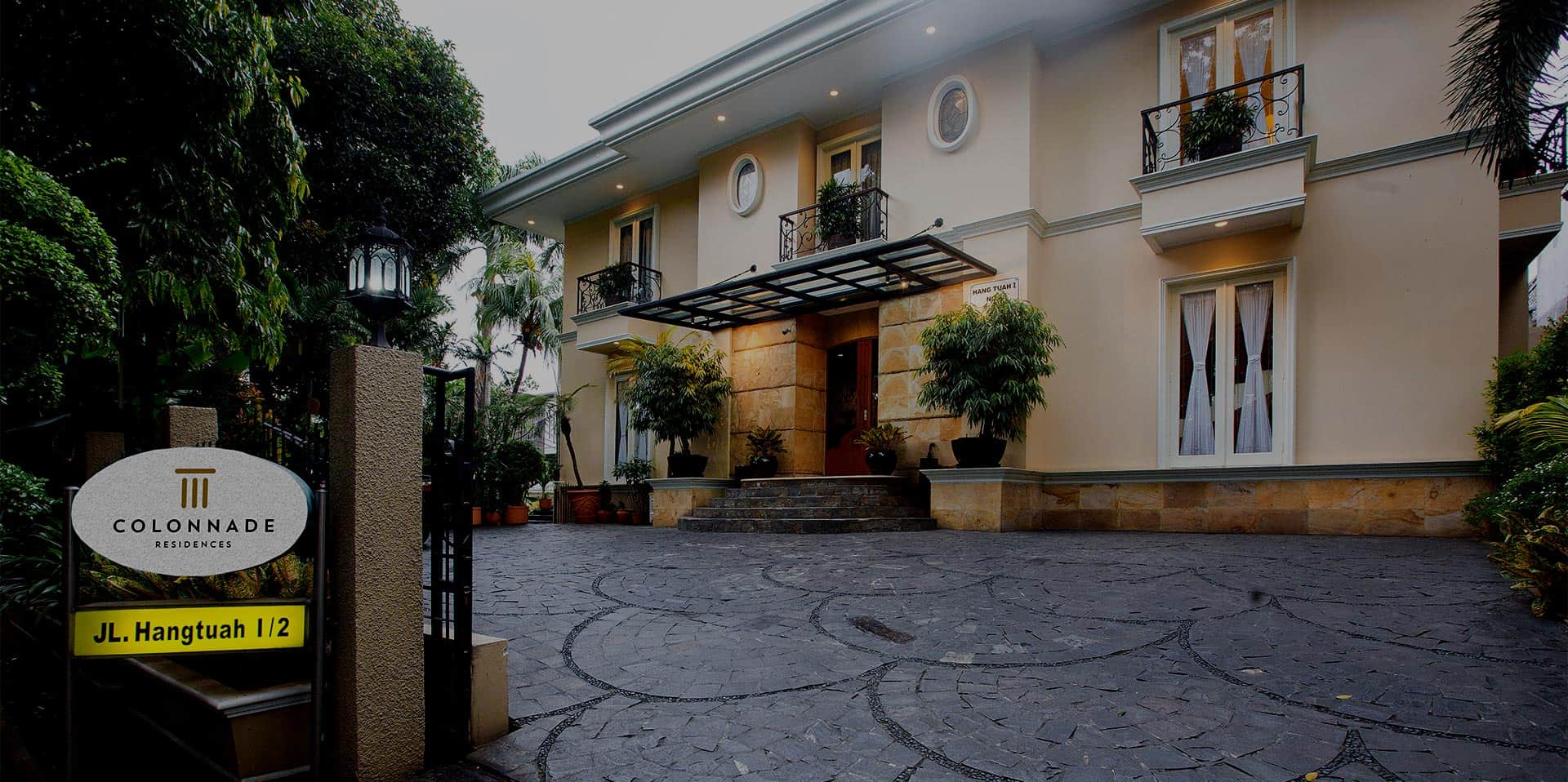 Terletak di Selatan Jakarta, tepatnya Jl. Hang Tuah I No. 2, Kebayoran Baru, Colonnade Residences bisa dengan mudah Anda jumpai cukup dengan berkendara sejauh 19 km dari Bandara Internasional Soekarno Hatta. Akomodasi yang lokasinya juga cukup dekat dari kawasan bisnis Sudirman Central Business District (SCBD) ini merupakan pilihan yang tepat bagi para pelancong yang tertarik untuk menjelajah beragam makanan, budaya, kehidupan malam dan tak ketinggalan belanja.
photo source: http://colonnade-residences.com/
Selama menginap di sini, Anda tentunya bisa dengan mudah mengunjungi berbagai restoran, bar, dan lounge di kawasan SCBD dan sekitarnya seperti Lucy in The Sky, The Pallas, ARTOZ Bar, Boca Rica Tapas, Bar & Lounge, Monty's Restaurant atau William's. Sementara untuk berbelanja, Anda bisa mengunjungi Pacific Place, Senayan City, Plaza Senayan, Gandaria City Mall, Pondok Indah Mall atau Lippo Mall Kemang Village.
photo source: http://colonnade-residences.com/
Rasanya tidak berlebihan jika mengatakan bahwa Colonnade Residences merupakan paket lengkap yang sulit Anda temukan di kawasan Kebayoran Baru. Pasalnya, selain tiga tipe kamar nyaman yang dilengkapi dengan fasilitas untuk menjamin kenyamanan Anda selama menginap, Colonnade Residences juga dilengkapi dengan kolam renang lengkap dengan Jacuzzi, pusat kebugaran, dan restoran yang siap melayani kapanpun Anda merasa lapar.
photo source: http://colonnade-residences.com/
Deluxe Room – One King Bed, Standard Twin, dan Standard Double milik Colonnade Residences merupakan kamar nyaman dengan dominasi warna earth tone yang hangat dan dilengkapi dengan berbagai fasilitas modern untuk mempermudah aktivitas Anda. Mulai dari TV kabel, lemari pendingin, alat pembuat teh dan kopi, kamar mandi pribadi dengan hot shower, telepon dengan sambungan langsung internasional serta koneksi Wi-Fi berkecepatan tinggi. Yang membedakan ketiganya hanya ukuran kamar dan jenis tempat tidur.
Tags