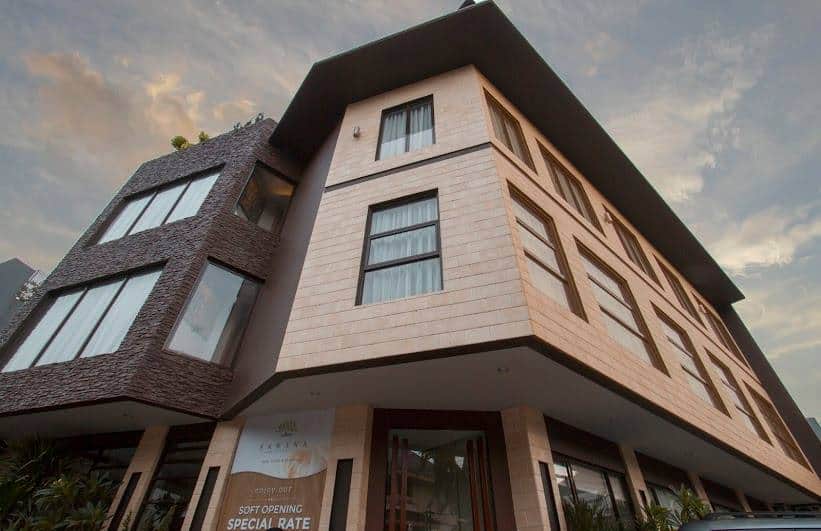 Bermalam di tempat dengan suasana homey dan cozy tentu akan membuat Anda betah saat traveling. Penginapan seperti ini bisa Anda dapatkan jika bermalam di Sawana Suites.
Hotel berbintang tiga yang terletak di kawasan Bendungan Hilir ini tak hanya menawarkan penginapan yang nyaman namun juga lokasi yang strategis.
Dari hotel ini, Anda bisa dengan mudah menjangkau berbagai macam tempat seperti kawasan bisnis Sudirman, kompleks olahraga Gelora Bung Karno, pusat perbelanjaan seperti Plaza Senayan, Senayan City, serta Tanah Abang, dan juga akses mudah menuju bandara Soekarno-Hatta. Semuanya dalam jarak yang dekat, lho.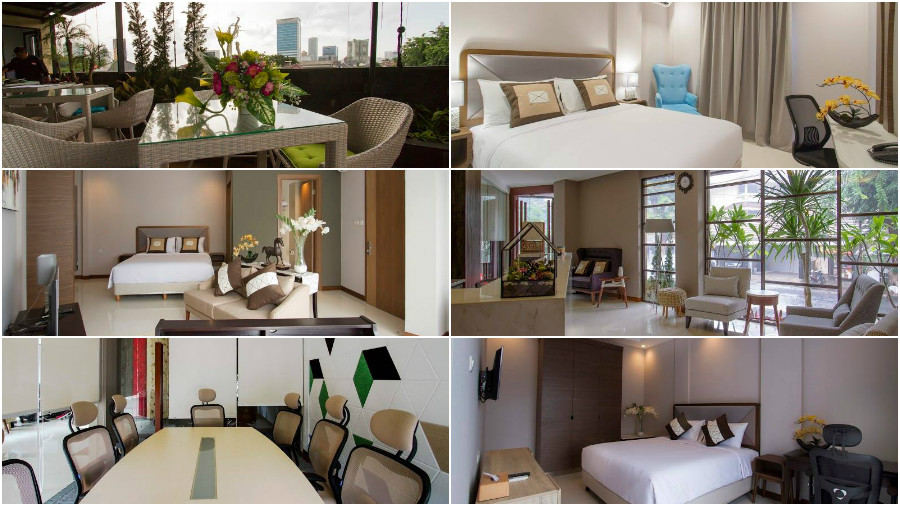 Photo source: Facebook (Sawana Suites)
Ada 5 tipe kamar yang ditawarkan oleh Sawana Suites, yakni Superior Double Bed, Deluxe Double Bed, Deluxe Twin Bed, Premier One Bed Suite, dan The Sawana Suite.
Kamar-kamar tersebut memilki kisaran ukuran luas mulai dari 16 m2 hingga 32 m2. Di dalam kamar yang dikemas desain modern dengan warna cokelat serta aksen kayu ini, Anda bisa mendapatkan fasilitas seperti meja kerja, safe deposit box, kulkas, akses Wi-Fi, TV dengan channel internasional, serta kamar mandi dengan desain mewah.
Jika Anda memilih kamar suites, Anda akan mendapat tambahan living room yang terpisah dari kamar tidur. Komplit, ya?
Belum lagi ada tambahan fasilitas kolam renang semi-indoor, rooftop café, serta meeting room yang bisa mendukung kebutuhan berbisnis Anda.
Untuk informasi harga dan booking, Anda bisa menghubungi Sawana Suites melalui kolom info and contact detail di bawah ini.