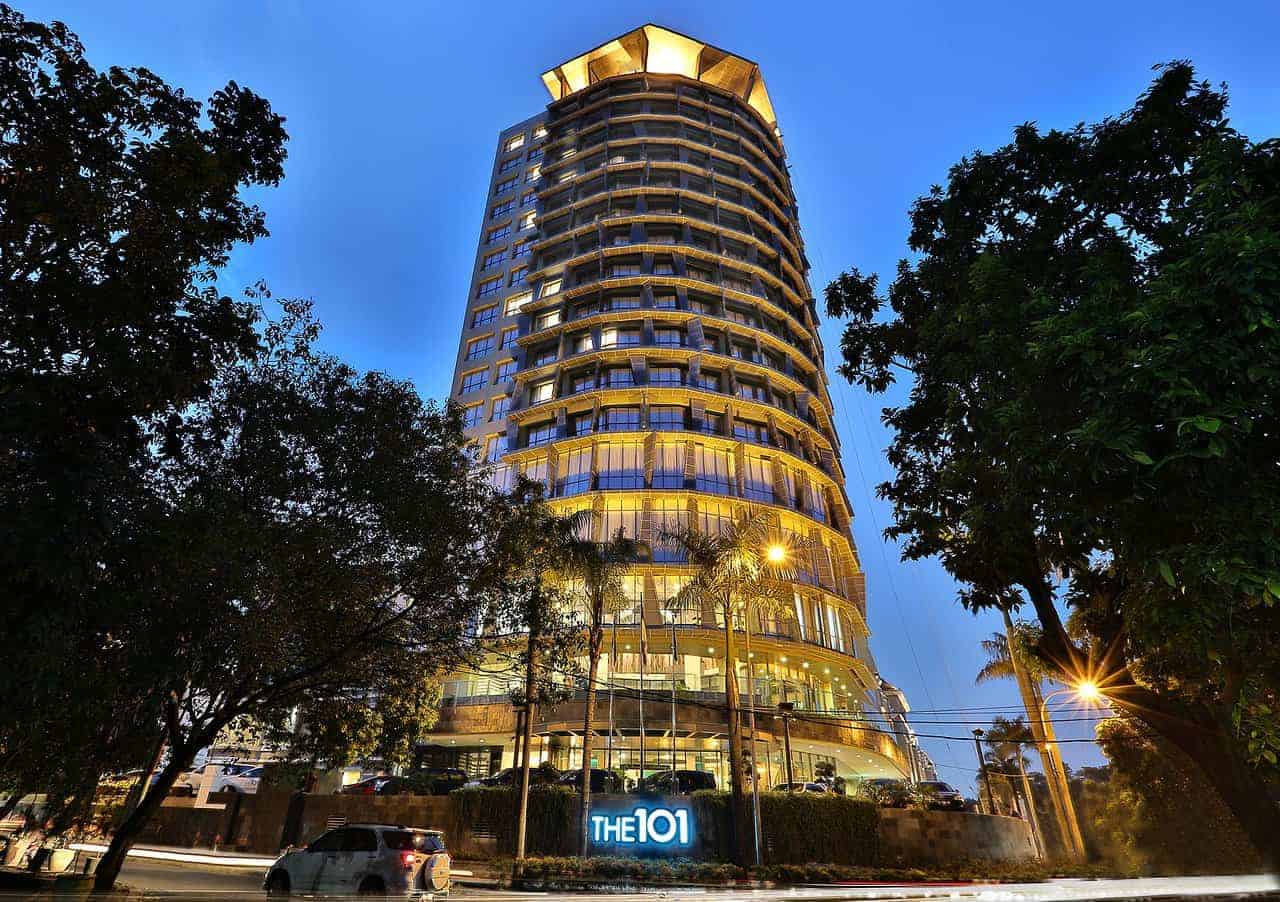 Berada di lokasi strategis di Jakarta Selatan, The 101 Jakarta Sedayu Darmawangsa menyediakan akses cepat dan mudah bagi para tamu menuju kawasan Sudirman Central Business District (SCBD) dan Central Business District baru di TB Simatupang.
Tak hanya itu, hotel yang terhubung langsung dengan pusatnya butik bergengsi, Dharmawangsa Square ini hanya berjarak 30 km dari Bandara Internasional Soekarno – Hatta.
photo source: https://www.agoda.com/
The 101 Jakarta Sedayu Darmawangsa menawarkan pengalaman menginap baru bagi pelancong bisnis maupun wisatawan yang mencari hiburan di Jakarta. Lewat 150 unit kamar yang terdiri dari tiga tipe, Deluxe Room, Business Room, dan The 101 Suite.
Semua kamar di hotel ini memastikan keamanan dan kenyamanan istirahat Anda lewat berbagai fasilitas yang terdapat di dalamnya, seperti koneksi internet berkecepatan tinggi, televisi kabel dengan saluran internasional pilihan, sofa, meja kerja, kamar mandi pribadi dengan hot shower dan toiletries gratis, mesin pembuat minuman hangat dan telepon untuk memudahkan Anda memesan layanan kamar yang tersedia 24 jam.
photo source: https://www.misteraladin.com/
Selain memanjakan pelancong bisnis, The 101 Jakarta Sedayu Darmawangsa memastikan wisatawan pelesir dapat mengakses berbagai pusat perbelanjaan ternama di Jakarta dengan sangat mudah, seperti FX Senayan atau Ratu Plaza dengan 15 menit berkendara, Blok M Plaza, Blok M Square, Pondok Indah Mall, Senayan City, Gandaria City Mall dan Plaza Senayan dengan berkendara selama 10 menit saja.
Bagi yang enggan menghabiskan waktunya di luar kamar, bisa juga menikmati berbagai fasilitas pendukung seperti kolam renang, pusat kebugaran yang letakknya berdekatan dengan spa dan Tos.ca restaurant dengan ragam hidangan khas Indonesia dan western pilihan.
Top photo source: https://www.tripadvisor.com/