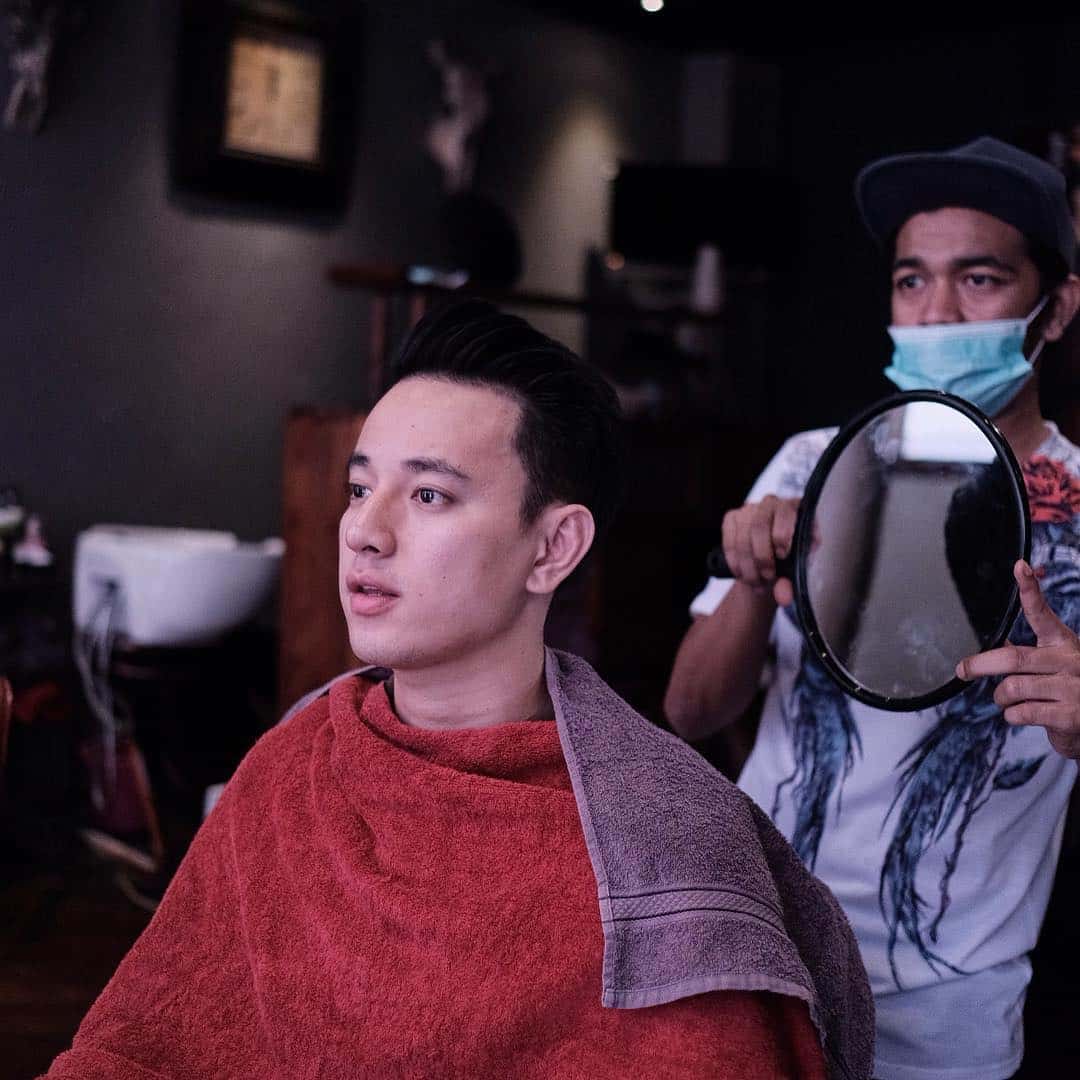 Barbershop yang buka Februari 2015 ini mengusung konsep klasik kontemporer yang tidak dimiliki barbershop lain. Kayu dan dekorasi ruangan yang dominan di sini akan membawa Anda kembali ke tahun 70-an. Tidak hanya desain ruangan, The Patriot juga menawarkan gaya rambut klimis khas 70-an.
Jangan ragu untuk berkonsultasi dengan kapster sebelum memutuskan gaya rambut seperti apa yang Anda inginkan. The Patriot Barbershop tak hanya melayani cukur rambut, namun juga perawatan lain seperti cukur kumis, jenggot, ear cleaning serta menjual berbagai produk pomade dan beard grower berkualitas.
Cukup merogoh kocek mulai dari Rp80.000,- untuk mendapatkan gaya rambut 70-an yang akan merubah penampilan Anda menjadi semakin menarik.