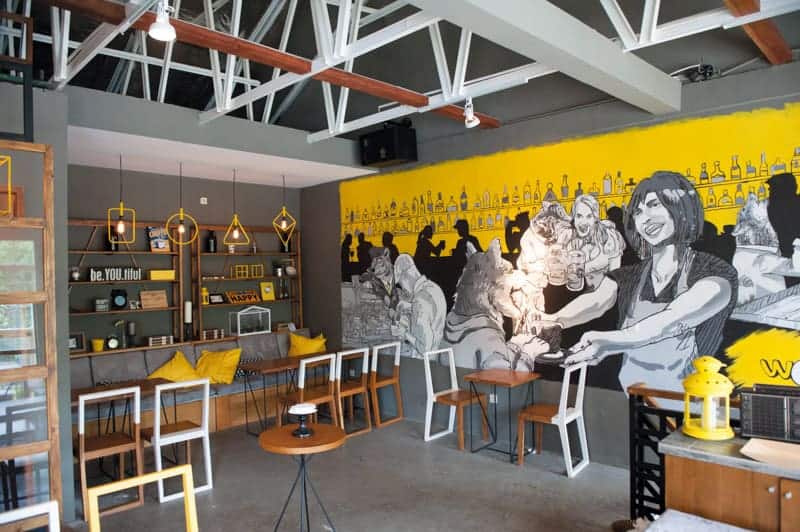 Ingin makan martabak sambil minum kopi? Anda harus datang ke Woot Coffee and Mates. Untuk mencari tempat ini sangatlah mudah, cari saja Martabak Boss cabang Gunawarman karena letaknya yang persis sama. Karena pemiliknya sama, maka Woot mempersilahkan bagi Anda yang ingin makan Martabak Boss di dalam kafenya. Karena itulah desain interior Woot Coffee and Mates juga didominasi oleh warna kuning.
Jika ingin makan martabak di sini, pesan terlebih dahulu di counter Martabak Boss barulah masuk ke Woot Coffee and Mates. Woot sendiri terdiri dari dua lantai, lantai pertama adalah tempat untuk Anda memesan kopi dan lantai dua adalah tempat makannya.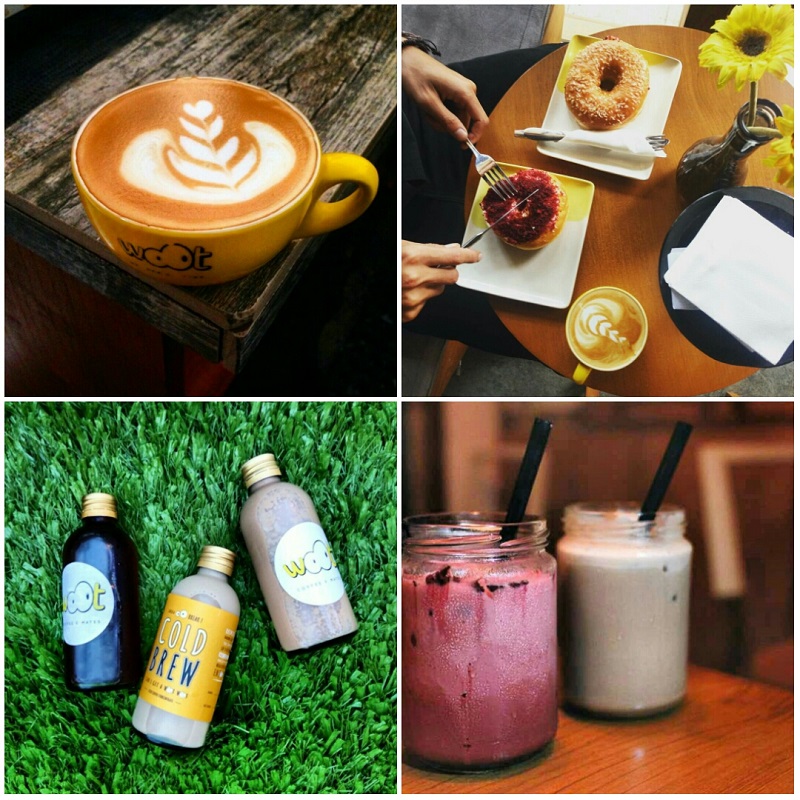 Photo source: Instagram (@wootcoffee)
Menu kopi yang tersedia pun beragam mulai dari yang unik seperti Nutella Mocha Bomb, klasik seperti Cappucino, hingga yang segar seperti Avocado Coffee. Selain kopi juga ada pilihan teh seperti Chai Tea Latte dan Ice Peach Tea serta makanan seperti sandwich, nasi goreng, dan cookies. Yummy!