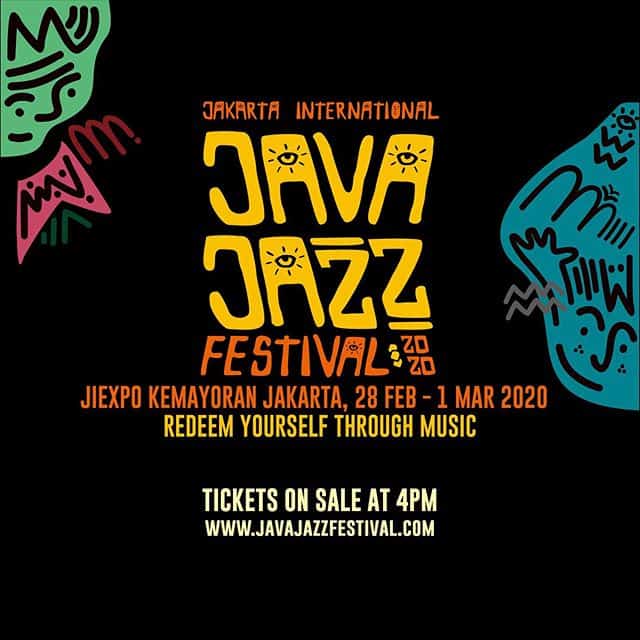 Java Jazz, pesta musik tahunan yang telah memasuki tahun ke-16 akan digelar kembali tahun depan, yakni 28 Februari – 1 Maret 2020 di JIExpo Kemayoran, Jakarta Pusat. Ada puluhan musisi mancanegara yang siap berinteraksi dengan Anda sepanjang Java Jazz 2020.
Mengutip akun Instagram resmi Java Jazz, para penampil pada fase pertama dan kedua telah diumumkan. Mereka adalah Anomalie, Ari Lennox, Brass Againts, Brun Major, Cosmo's Midnight, Mike Stern – Jeff Lorber Fusion Trio, New York Voices, Prep, Tony Monaci and Friends, Young Gun Silver Fox dan tak ketinggalan grup musik legendaris asal Gary, Indiana, The Jackson dan penyayi sekaligus pencipta lagu asal Inggris, Omar Apollo.
Untuk informasi lebih lanjut, pembelian tiket dan daftar penampil fase selanjutnya, dapat langsung mengunjungi website atau Instagram Java Jazz Festival.
Tags